Quick Links
Address
LMU München
Department Chemie
Physikalische Chemie
Butenandtstr. 1-13
Gebäude K
D-81377 München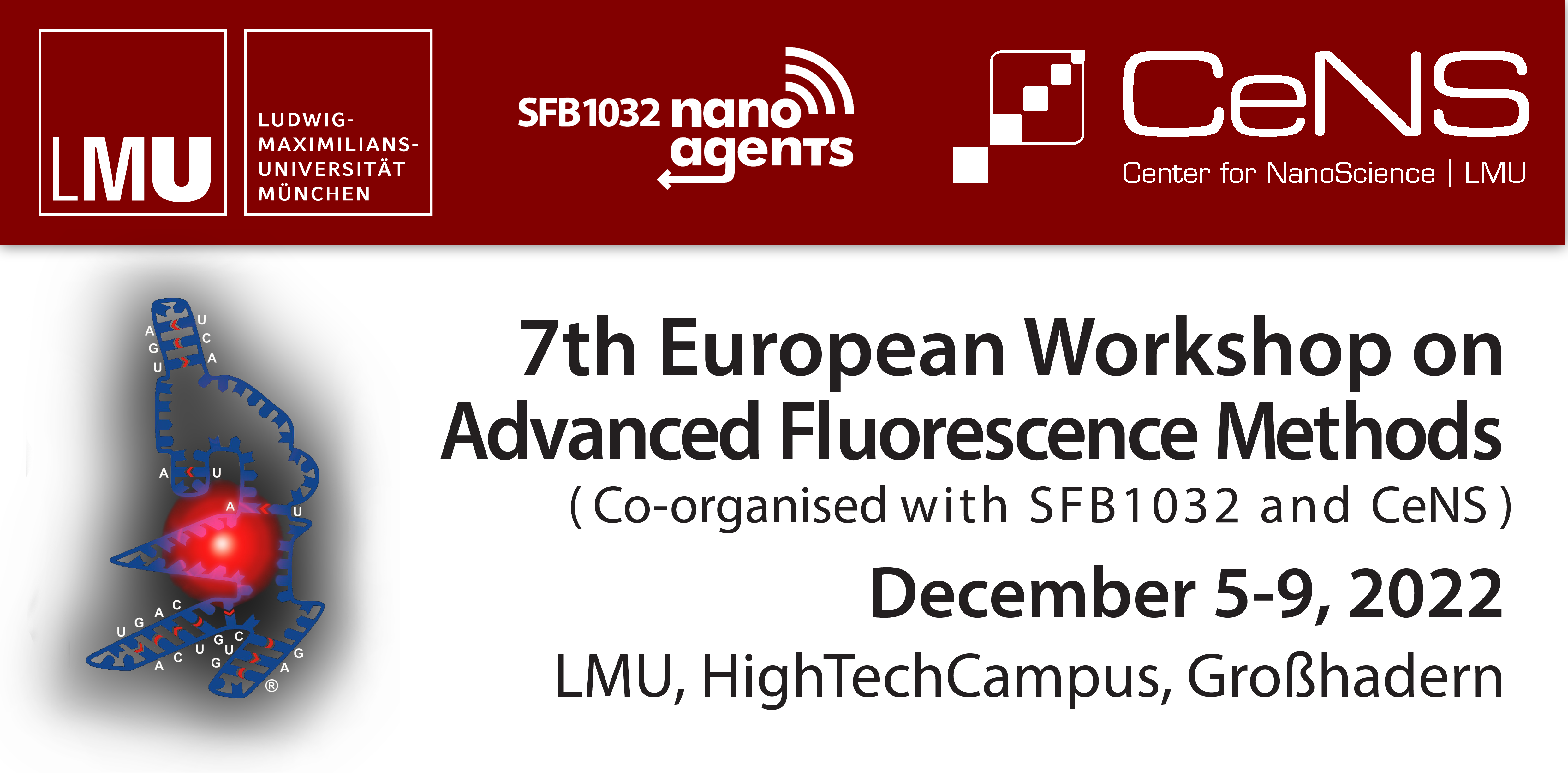 The Institute of Physical Chemistry at LMU Munich
together with the SFB 1032 and Center for NanoScience (CeNS) are organizing the European Workshop on Advanced Concepts in Fluorescence Imaging and Spectroscopy Techniques. The workshop is an biennial event offering an intense microscopy training camp with scientific talks from distinguished speakers and hands-on training in advanced fluorescence methods.
As a follow-up event, we give a course for students of SFB1032 on July 4/5th 2023
Materials for the SFB workshop can be found
> here <
.
---