Group
Henning Lumpe
Synthetic Models for REE-Methanoldehydrogenase Enzymes, PhD Student (since June 2016)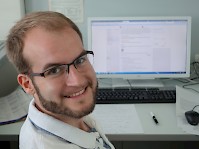 Henning started his studies back in 2009 through participating in the Bachelor program of Chemistry and Biochemistry of the LMU Munich. He prepared his bachelor thesis in the group of Prof. Dr. Dirk Trauner. After seven months of "work & travel" in New Zealand, he continued his studies and started the Master's program of the LMU in October 2013. He prepared his Master Thesis In the group of Prof. Dr. Paul Knochel and finished his studies in March 2016 by obtaining the Master's Degree in chemistry.
Email: henning.lumpe[@]cup.uni-muenchen.de, Lab: D3.062, Phone: 77476
Berenice Jahn
Mechanistic Studies of REE-Dependent Methanoldehydrogenase, PhD Student (since January 2017)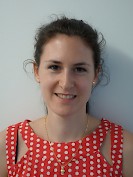 In 2009 Bere started her undergraduate studies in chemistry and biochemistry at the LMU Munich. She prepared her bachelor thesis in nanochemistry in the group of Prof. Dr. Bettina Lotsch. During 2014 she did an internship abroad in the group of Prof. Dr. Jenny Martin at the UQ in Australia (structural biology). In 2016 she prepared her master thesis in cell biology in the group of Prof. Dr. Angelika Vollmar and finished her postgraduate studies in August 2016 by obtaining the Master´s degree in Biochemistry.
Email: berenice.jahn[@]cup.uni-muenchen.de, Lab D3.061, Phone: 77475
Surbhi Jain
Biochemistry of Rare Earth Elements, PhD Student, DAAD-Fellowship (since October 2017)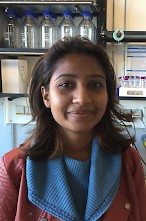 Surbhi completed her Bachelor of Sciences in Botany Honors in 2012 at Delhi University, India. She then obtained a M.Sc. in Industrial Biotechnology and was awarded with a Gold Medal in 2015 at Sardar Patel University, India. Her M.Sc. thesis in Biochemistry focused on " Studies on lipase production, purification and its molecular characterization". She recieved a DAAD fellowship in 2017 to study the biochemistry of rare earth elements.
Email: surbhi.jain[@]cup.uni-muenchen.de, Lab D3.061, Phone: 77475
Lauren Davidson
Bioremediation of Environmental Bisphenol A (BPA) Contamination Using Innovative Model Enzymes, Fulbright scholar (since September 2017)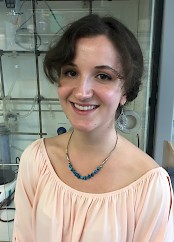 Lauren obtained her B.S. with Honors in Chemistry and B.A. with Honors in German Studies in May 2016 from Trinity College (Connecticut, USA) with a Minor in Environmental Science. She previously spent some time as a Landesstipendiatin and Scholar of the Baden-Württemberg Stiftung at the Universität Tübingen in Germany. Her past and current research interests focus on bioorganometallic, bioinorganic chemistry and environmental science. During her Fulbright fellowship she is also affiliated with the Rachel Carson Center for Environment and Society, where she is further exploring her growing interests in global water quality and international policy.
Email: lauren.davidson[@]cup.uni-muenchen.de, Lab: D3.062, Phone: 77113
Niko Jonasson
Model complexes for Fe/α-ketoglutarate dependent oxidases for the elucidation of demethylation mechanisms in TET-enzymes, Master Student (since September 2017)
Niko studies for a Masters Degree in Chemistry (M.Sc.) at the University of Heidelberg and conducts the resarch for his master thesis in our laboratory in collaboration with the Comba group. He did his Bachelor thesis in the group of Prof. Gade and previously conducted research internships at the university of Innsbruck and Harvard university.
Email: niko.jonasson[@]cup.uni-muenchen.de, Lab: D3.062, Phone: 77113
Alexander Brandt
Entwicklung eines Schülerlaborversuchs zum Recycling von Neodym aus Festplattenmagenten mit Hilfe von Ionischen Flüssigkeiten, Lehramt Zulassungsarbeit (since October 2017). Alex is co-supervised with Prof. Stefan Schwarzer, Didaktik der Chemie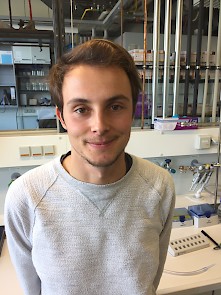 Lab D3.061, Phone: 77475
Remy aka Puriflash XS
Cherished Labmember that runs our columns...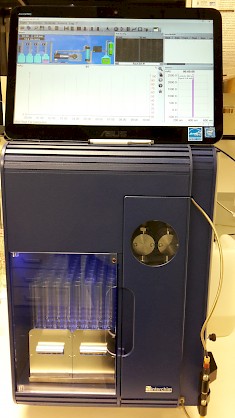 Supervised Students in external ACF-Internships
Lukas Zeisel: Department of Chemistry, University of California, Berkeley, USA
Supervised Students in external Master-Projects
Laura Schwabbauer: Firma Covestro Deutschland AG, Leverkusen, since Dezember 2017
Konstantin Mallon: University of Southern California, USA since March 2018
---
---
Alumni
Forschungspraktikanten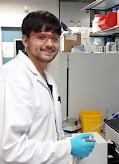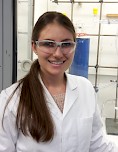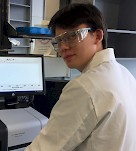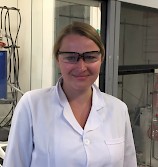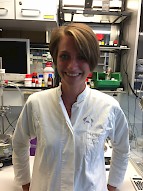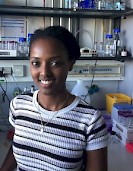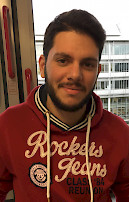 Patrick Grassl, Oktober 2016 - January 2017
Violeta Vetsova, November 2016 - February 2017
Arthur Poliakow, February 2017 - March 2017
Johann de Graaff, February 2017 - April 2017
Laura Schwabbauer, March 2017 - May 2017
Bettina Motycka, May 2017 - June 2017
Isabel Müller, July 2017 - September 2017
Sosena Mesfin, October 2017 - December 2017
Pavlos Pelagias, November 2017 - February 2018
Supervised Students in external ACF-Internships
Roman Guntermann: School of Chemistry, Newcastle University, UK
Kerstin Rickmeyer: Department of Chemistry, University of British Columbia, Vancouver, Canada
David Schmidl: Department of Chemistry, California Institute of Technology, Pasadena, USA
Bachelor Thesis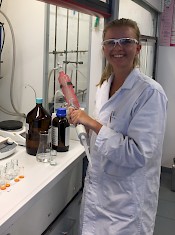 Sabrina Kräh, July 2017 - August 2017
Lehramt Zulassungsarbeit
Veronika Birke, June 2017 - August 2017
ERASMUS Students
Cansu Zeytun, METU - Middle East Technical University, Turkey, July - September 2017
AC3-Praktikanten

Varena März, Ana Julia Valnion (2016)
Lisa Seidl, Luise Sokoliuk, Andreas Hess, Laura Spies, Katharina Muggli, Aila Rothweiler (2017)