Research
Mission Statement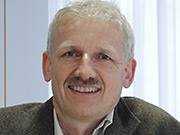 Our research group is focused on all aspects of formulations research and delivery of biotec drugs.
The vast majority of these drugs is applied parenterally, as a consequence we are working on pertaining aspects of parenteral dosage forms including aseptic production technologies, drying technologies (like freeze drying, vacuum-drying, evaporative drying, etc.) and primary packaging materials.
Stability is a major concern when dealing with protein drugs; therefore we are interested in every aspect of protein stability, especially physical stability issues (like aggregation and precipitation).
Parenteral depots to deliver proteins systemically or locally over a longer period of time are another focus of our work. We are working on lipid systems and in situ forming depots. 
To achieve our goals, state of the art analytics need to be applied and new methods need to be developed further. 
To deliver biotec drugs, parenteral and topical delivery devices are needed. We are working on needle free delivery systems, especially for vaccination purposes.
Colloidal carriers like liposomes, nanoparticles, microbubbles, virus like particles, lipoplexes and polyplexes are a second area of our research.