AK Daumann News
Daumann Group News 2019
9.4.2019
Lena gave a talk at the Mentoring Retreat Chemistry, Biochemistry and Pharmacy at Kloster Frauenwörth, Fraueninsel, Chiemsee.

What a beautiful setting to discuss careers in and outside academia with young and talented scientists!
5.4.2019
Lena was at the Ars Legendi Award Ceremony in Berlin!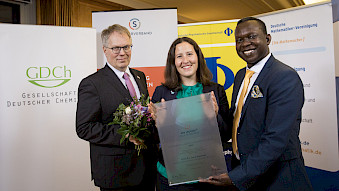 Fotograf: Kay Herschelmann
19.3.2019
An article about our Rober-Bosch Foundation sponsored outreach project: "Our Common Future" has appeared in the Münchner Merkur Würmtal: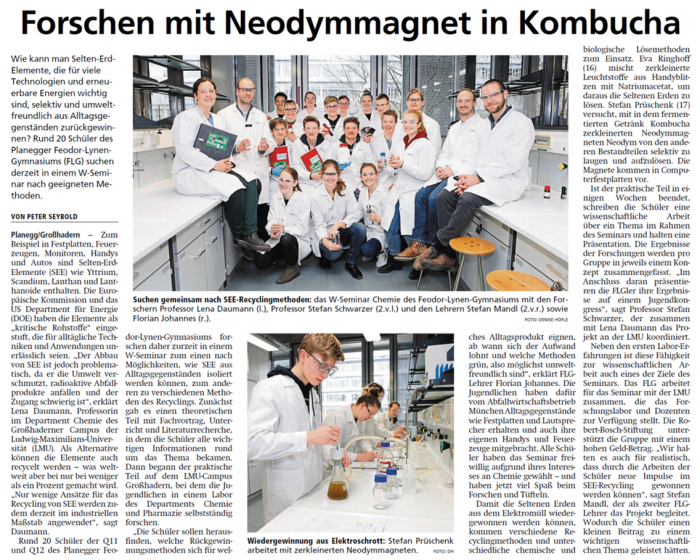 We thank Peter Seybold and Denise Höfle from Münchner Merkur Würmtal for the coverage!
11.3 - 14.3. 2019
Lena and Henning attended the final SFB 749-Meeting at Venice International University, San Servolo. Lena gave a talk about lanthanides in biology and Henning presented a poster about his work with the redox cofactor PQQ.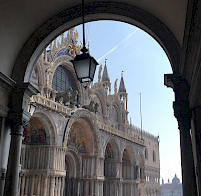 7.3.2019
Lena is excited to be the recipient of the Ars legendi-Preis für exzellente Hochschullehre in 2019! Read more about her teaching methods here and the LMU press release here.
27.2.2019
New Group Picture today with our new intern Juliane! Welcome!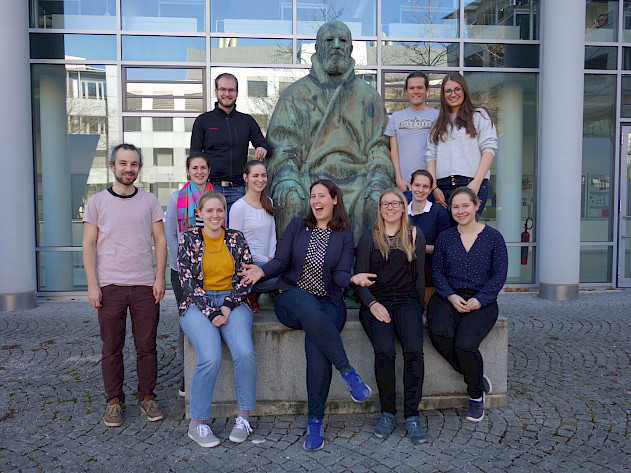 25.2.2019
We welcome the BOGY intern Chiara S. into our lab this week!
18.2.2019
We are excited to host Rob Schmitz, PhD student from Radboud university in Nimwegen and our dear Alumna Lauren Davidson this week in our lab!
12.2.2019
Rachel joined the group for an ACF internship. Welcome Rachel!
---
7.2.2019
Lena was selected as Fellow for the Klaus Tschira Boost Fund by the German Scholars Organization e.V.. The funding will allow us to conduct a joint project with Prof. Huub Op den Camp (Radboud University), Prof. Cecilia Martinez-Gomez (Michigan State University), Dr. Robin Steudtner (Helmholtz-Zentrum Dresden-Rossendorf), and Prof. Georg Steinhauser (IRS Hannover). We are looking forward to this international and interdisciplinary project! Learn more about the Klaus Tschira Boost Fund in this radio interview here.
---
5.2.2019
Annika joined the group as an ACF Intern. Welcome Annika!
---
21.1.2019
Lena gave a talk at TU Braunschweig
---
18.1.2019
Group Lab Selfie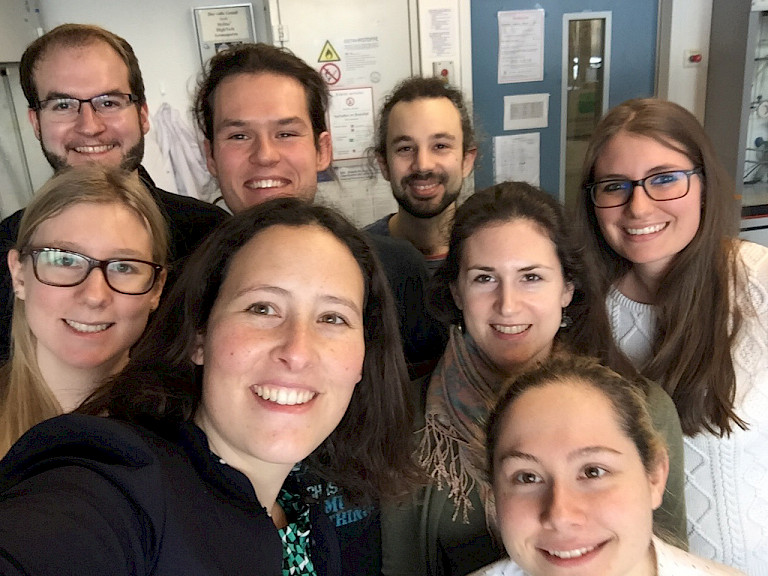 ---
1.1.2019
Helena startted her PhD with us. Welcome to the team Helena! We wish you lots of success!